We all know that to err is human and, as a result, accidents are a part of life. Dealing with the outcomes of an accident can be costly, time-consuming, and frustrating. When those accidents occur in the workplace, the burden of managing those outcomes does not fall solely on the shoulders of the individual affected. If you or a family member have been injured, suffered permanent disability, or even killed on the job, there are steps you can take to receive support from the employer. These steps can feel overwhelming while simultaneously dealing with the immediate fall out from an accident, such as medical care, and may lead to more questions than answers. How should I be compensated? Does it fall under workplace compensation? Will my employer dismiss my claim? Should I file a personal injury claim? Do I need legal representation?
The legal team at Mayberry Law can answer these questions and more. With extensive experience with workplace law and over four decades of experience, our team can help you navigate what steps to take now. Contact us today to schedule your free consultation.
I Was Injured on The Job, Now What?
As with any accident, the most important step to take immediately afterward is to care for yourself. Seek the initial medical care that you need, and make sure to document the process. Once you have sought that initial medical care, and documented all that occurred, we recommend the following steps:
As much as possible, try to recall and record the accident exactly as it occurred. Over time details and the order of events can become muddled. You want to have accurate and specific information to support any claims, so be sure to keep documentation and take notes of events that seem relevant.
Tracking your expenses associated with the accident, from doctor's visits to loss of work are important in understanding the impact the accident has had on you financially.
A free consultation with a member of the Mayberry Law team who has experience in accident law can help you determine how to proceed, and what legal steps should be taken. Call us at 310-570-6410 today for a free consultation.
In the state of California there is a limited amount of time allowed within which you can file a claim. At Mayberry Law, we recommend reaching out to legal counsel immediately regarding your workplace accident claim in an effort to prevent the statute of limitations from barring your claim from being filed.
Why Work with Us?
Our priorities are simple: win your case while making your experience as smooth and efficient as possible. And again, we only receive attorney fees if you win your case.
To achieve these goals, Mayberry Law brings together over four decades of diverse legal experience and the knowledge and skills to successfully navigate the complicated California legal system. This experience in the legal field helps ensure your case is handled with great care. Beyond this, our dedication to you as an individual will alleviate the added stress of handling legal matters during this trying time.
Open communication is key when working together. Beginning with the initial free consultation of your case, you will work directly with our legal team; they will be available to answer your questions every step of the way. In addition to being there to address your concerns, we will keep you informed at every stage of your case. These open lines of communication make sure you, our client, feel informed and empowered throughout the entire process.
Do I Have a Case?
It can be confusing to know if your accident qualifies you for compensation from your employer, or what your legal options are and what may be eligible for compensation. The legal team at Mayberry Law will be able to efficiently assess your accident in your initial consultation and guide you through the next steps.
Call us at 310-570-6410 for a free consultation.
Request a FREE Consultation
Get Started With Your Case
Give us a call and see for yourself if we're the right fit for you. The initial consultation is free.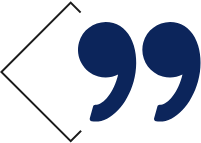 Bill F.
I've used Brent to help me on a few cases. He always tries to do his best for the client. I enjoy working with him, and he's a lot of fun. I think we always got the best result possible because Brent was always willing to go the extra mile for the client. Alan D.
Brent Mayberry is the only lawyer I trust with my family's legal matters. He takes the time to explain the law and legal process. He always has our family's best interest in mind. I know that Brent will do the best for us, and he also goes the extra mile. We always get a decent result, while, at times, Brent has gotten us way more than we expected. He's the only lawyer I will go to. Pete D.
I hired Brent to handle an injury case for my mother. He aggressively pursued it to completion resulting in a good result. I trust Brent to handle my cases in a capable, aggressive way to a good result. Brent gives it all to his client. A good guy to have in your corner.
Request Your Free Consultation Today
We're Ready to Help You Through Your Injury Claim