Americans use a great many consumer products on a given day. Occasionally, one of these products is defective, causing injury to the user or those nearby.
When a consumer sustains an injury as a result of a defective product, several parties can be held accountable for distributing that product.
The jurisdiction in which the consumer can file a product liability case will ascertain the liability of those responsible in the chain of commerce as the defective product passes from the producer to the consumer.
If you or a family member has been affected by a defective product, you may have many questions. Who should be responsible for this damage? Do I need to take legal action to receive compensation? How do I know if I have a case?
The legal team at Mayberry Law can help you answer these questions. With extensive knowledge of product liability law and over four decades of experience, our team can help you navigate what steps to take.
To see if our lawyers can assist you, please fill our no cost, no obligation case review form NOW.
What Is Product Liability?
Product liability is the area of law in which manufacturers, wholesalers, suppliers, retailers, and others who make products available to the public are held liable for the damages those products cause.
Product liability claims are based on state law. In California, these claims can be based on negligence or strict liability. The important thing to note here is that you may have a viable claim simply by being injured by a product – from appliances, children's toys, medications, or car parts – even if the manufacturer didn't act carelessly.
Give us a call for a free consultation, and we can help answer any questions you might have about a potential claim.
Who Is Held Liable for a Defective Product Injury?
Depending on the claim, an injured consumer can solicit compensation from the manufacturer, wholesaler, or retailer.
●
Manufacturer
This may be conglomerate companies, a small-scale company, or anyone involved in the production or marketing of the product.
●
Retailer
When a retailer markets a product for sale, the retailer impliedly guarantees the product is safe for use. If a consumer buys a defective item, the seller can be held liable for damages even if they did not manufacture the product.
●
Wholesaler
In between the manufacturers and retailers are several wholesalers, distributors, or other "middlemen." These middlemen are part of the chain of distribution and are likely liable.
To determine who is liable in your case, consult a product liability lawyer at Mayberry Law. Our lawyers will review your case and file a claim on your behalf.
Types of Product Defects
If you have sustained an injury from using a defective product, you may be eligible to file a claim against the manufacturer. But it depends on the defects. Under federal law, the three kinds of product defects that may cause harm to a consumer are:
●
Manufacturing defects
Manufacturing defects occur due to an error in the construction or assembly of an individual unit. An error made on the construction line causing a vehicle to malfunction is a typical example of a manufacturing defect.
●
Design defect
A design defect is an error in the first product's blueprint that makes it illogically harmful and creates a risk for potential users. This defect will generally be found in all the manufactured products of a company.
●
Failure to warn
You can file a products liability lawsuit against a manufacturer for failing to disclose potential risks. Any individual in the chain of distribution may be liable if warnings could have averted foreseeable risks.
●
Marketing defects
Marketing Defects are flaws in the way a manufacturer markets a product, such as poor user instructions or improper labeling.
Types of Product Liability
Typically, there are three types of product liability claims:
●
Negligence
The claimant must prove that negligence in the product's design or production caused his or her injuries. The injured consumer also needs to show that the manufacturer had an obligation to sell a safe product and that the defendant did not meet this obligation.
●
Strict liability
Under the theory of strict liability, the user or consumer only needs to show that the product was defective and that he or she was injured due to using such a product. If there is a defect, the manufacturer will be strictly liable for the resulting injury, even if they exercised extreme care during production
For this lawsuit to apply, the injured party must have bought the product in the chain of distribution. Products bought second-hand do not legally qualify for strict liability claims.
●
Breach of warranty
Consumers and buyers often rely on two warranties: the express warranty (a guarantee that the product will meet specific quality and reliability levels) and the implied warranty (an implied guarantee that a product will not cause any harm if used as intended). If such assurance is shown to be false, the consumer has a claim for breach of warranty.
The Lawyers at Mayberry Law have assisted victims in understanding their rights under the law and have created theories to obtain compensation for the damage caused by defective products.
If you are in such a situation, feel free to call us at 310-570-6410 to schedule a consultation.
What Damages Can Mayberry Law Attorneys Help Me Recover?
Damages for injuries caused by defective products are normally general, special, or compensatory. Mayberry lawyers can help you or someone you know get compensation for:
     

Compensatory Damages

: Compensatory damages will help make the injured consumer "whole" again after the injury.

     

Special Damages

: Special damages compensate the injured consumer for financial losses or countable out-of-pocket expenses like medical bills, cost to fix or replace damaged items, and lost wages.

     

General Damages

: These damages compensate the injured consumer for losses that cannot be measured monetarily. These include typically mental distress, pain, medical expenses, loss of consortium, the value of future lost wages, and suffering.
I Was Injured by a Faulty Product; Now What?
Your primary responsibility after an accident is to heal. Ensure that anyone injured by the defective product receives the necessary medical care. Once care has been received, here are some basic steps you can take to support your claim and assist in collecting compensation:
●
Document the accident
Document the accident if you can. Take photos when safe and possible and record the specifics of the incident as soon as possible. These details may escape your mind later, so document them as soon as you can have factual information to support your case.
●
Keep your receipts
Tracking your expenses associated with the injury, from medications, doctor's visits, lost wages, and any other resulting needs, will assist in demonstrating the impact the accident has had on your financial well-being.
●
Contact an attorney
Working with a legal team experienced in the complexities of product liability law can ensure you are taking the appropriate steps to file a claim and support you in receiving compensation to move forward with your life.  Call us at 310-570-6410 today for a free consultation.
Why Work With Us?
Our priorities are simple: win your case while making your experience as smooth and efficient as possible. And again, we only receive attorney fees if you win your case.
To achieve these goals, Mayberry Law brings together over four decades of diverse legal experience and the knowledge and skills to successfully navigate the complicated California legal system.
This experience in the legal field helps ensure your case is handled with great care. Beyond this, our dedication to you as an individual will alleviate the added stress of handling legal matters during this trying time.
Open communication is vital when working together. Beginning with the initial free consultation, you will work directly with our legal team every step of the way.
In addition to addressing your concerns, we will keep you informed at every stage of your case. These open lines of communication make sure you, our client, feel informed and empowered throughout the entire process.
Call us at 310-570-6410 for a free consultation.
Request a FREE Consultation
Get Started With Your Case
Give us a call and see for yourself if we're the right fit for you. The initial consultation is free.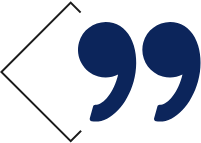 Bill F.
I've used Brent to help me on a few cases. He always tries to do his best for the client. I enjoy working with him, and he's a lot of fun. I think we always got the best result possible because Brent was always willing to go the extra mile for the client. Alan D.
Brent Mayberry is the only lawyer I trust with my family's legal matters. He takes the time to explain the law and legal process. He always has our family's best interest in mind. I know that Brent will do the best for us, and he also goes the extra mile. We always get a decent result, while, at times, Brent has gotten us way more than we expected. He's the only lawyer I will go to. Pete D.
I hired Brent to handle an injury case for my mother. He aggressively pursued it to completion resulting in a good result. I trust Brent to handle my cases in a capable, aggressive way to a good result. Brent gives it all to his client. A good guy to have in your corner.
Request Your Free Consultation Today
We're Ready to Help You Through Your Injury Claim