Inglewood PERSONAL INJURY LAWYER
If you are looking for an accident attorney in Inglewood, you have come to the right firm. At Mayberry Law, we are highly qualified injury lawyers, ready to help you get the compensation you deserve.
We are a personal injury law firm located in Culver City serving Inglewood and all surrounding areas in Southern California. We have four decades of experience as personal injury lawyers and we offer you the legal advice and representation you need with your case.
Car Accidents
Our car accident lawyers in Inglewood deal with any kind of personal injury claim related to car accidents. If you were the victim of a car crash and sustained serious damages, whether a traumatic brain injury or any other kind of physical damage, then you are entitled to fair compensation to pay for the financial problems that resulted from the accident.
At Mayberry Law, we understand you are going through a complicated process and that you need solutions. Our qualified personal injury lawyers in Inglewood are ready to provide you with the legal tools you need to get the compensation you deserve.
Motorcycle Accidents
If you were the victim of a motorcycle accident and suffered severe damages, then you can count on our motorcycle accident lawyers in Inglewood to guide you through the whole process and to take care of the settlement negotiations. This way, you can focus on recovering instead of thinking about intricate legal processes.
Workplace Accidents
Our workplace accident lawyers deal with any personal injury claims related to accidents in work areas. If you need a workers compensation lawyer in Inglewood, we have qualified attorneys with vast knowledge and experience ready to support you with excellent legal representation and advice.
Slip and Fall
Our slip and fall attorneys are highly skilled in personal injury claims where people sustain injuries due to trip, slip, and fall accidents in someone else's premises whether because of negligence or intentional reasons. Here, at Mayberry Law, we will do everything we can to help you get the compensation you deserve.
Pedestrian Accidents
Our pedestrian accident lawyers deal with many kinds of personal injury claims, ranging from drivers who pass buses or speed in school zones to aggressive or negligent driving. If you were the victim of a pedestrian accident and suffered serious damages, do not hesitate to call us for legal advice and representation during your injury claim process.
Truck Accidents
Truck accidents are sometimes as commonplace as motorcycle or car accidents. Futher, injuries during truck collisions are often severe, in such cases, our truck accident lawyers in Inglewood are ready to help you with their vast arsenal of legal knowledge and years of combined experience to provide you with the representation and advice you deserve.
Product Liability
If you were the victim of serious injuries due to a product that was sold to you in hazardous conditions, then our product liability lawyers in Inglewood are prepared with the necessary qualifications and experience to defend your interests during the entire legal process to get fair compensation for all the pecuniary and nonpecuniary losses you are suffering.
Wrongful Death
Our wrongful death lawyers have worked with many cases in which individuals have lost their relatives due to someone else's negligent or reckless actions. If you hire our lawyers, you will be receiving high-quality representation and advice during the entire process to get the compensation you deserve.
Why Should You Hire Us?
If you are looking for a qualified personal injury attorney in Inglewood, do not hesitate to call us today. For a free consultation about your injury claim call us now at 310.570.6410. We serve the following zip codes and more: 90045, 90250, 90301, 90302, 90303, 90304, and 90305.
Request a FREE Consultation
Get Started With Your Case
Give us a call and see for yourself if we're the right fit for you. The initial consultation is free.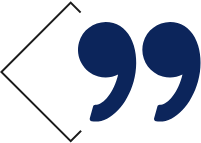 Bill F.
I've used Brent to help me on a few cases. He always tries to do his best for the client. I enjoy working with him, and he's a lot of fun. I think we always got the best result possible because Brent was always willing to go the extra mile for the client. Alan D.
Brent Mayberry is the only lawyer I trust with my family's legal matters. He takes the time to explain the law and legal process. He always has our family's best interest in mind. I know that Brent will do the best for us, and he also goes the extra mile. We always get a decent result, while, at times, Brent has gotten us way more than we expected. He's the only lawyer I will go to. Pete D.
I hired Brent to handle an injury case for my mother. He aggressively pursued it to completion resulting in a good result. I trust Brent to handle my cases in a capable, aggressive way to a good result. Brent gives it all to his client. A good guy to have in your corner.
Request Your Free Consultation Today
We're Ready to Help You Through Your Injury Claim