Palms PERSONAL INJURY LAWYER
If you're in need of a highly-qualified personal injury attorney or Palms Los Angeles accident lawyer, then Mayberry Law is the right law firm for you. The reason Mayberry Law is a great choice is two-fold: experience and dedication to serving our clients. We are a team of highly qualified attorneys with knowledge about the legal system and about the ways we can help you get the compensation you deserve.
So, if you need a personal injury lawyer in Palms, you have come to the right place. Learn more here about how we can help you.
The Ways We Can Help You
Car and Motorcycle Accident Claims
If you were the victim of a car or motorcycle accident and suffered serious physical and emotional damage, then hiring a qualified  Palms Los Angeles personal injury lawyer from Mayberry Law can help you get compensation for your injuries faster and with no fee unless you win. Our motorcycle and car accident attorneys understand the California legal system and are ready to commit to your case and take your fight as their own to get you the compensation you deserve.
Truck Accident Claims
Our truck accident attorneys in Palms have dealt with many cases of truck accidents in the past where victims sustained severe injuries due to truck collisions or similar circumstances. If you need an attorney for this type of case, here at Mayberry Law you will find highly qualified and experienced ones.
Pedestrian Accident Claims
If you were the victim of an accident on the road, perhaps because of an aggressive or negligent driver, then our qualified accident attorneys in Palms are ready to help you get the compensation you need to pay for your medical treatments and make up for your lost earnings.
Workplace Accident Claims
Do you need an accident lawyer in Palms to help you with your workplace accident claim? At Mayberry Law you will find legal experts with years of legal experience to help you get fair compensation to pay for your medical bills after machinery, industrial, or construction accidents.
Slip and Fall Claims
Our slip and fall injury lawyers from Palms have dealt with many cases of trip and fall claims in the past. We are prepared with the necessary knowledge of the California legal system to take care of your slip and fall lawsuit and help you get the compensation you deserve.
Product Liability Claims
Our product liability lawyers deal with claims in which an individual is a victim of an accident in which he or she suffered serious physical damage due to a hazardous product that was sold to him or her in defective conditions.
Wrongful Death Claims
If you have a case where someone else's negligent or intentional act caused the death of a loved one, then you could be entitled to compensation. We are a team of legal experts with the qualifications and experience to help you with your case.
Why Hire Us?
We have vast legal experience in all the practice areas listed above, having dealt with a wide variety of personal injury cases.

We are highly acquainted with the California legal system. Our lawyers come from the most prestigious universities in the United States of America such as the Harvard Law School.

We work with contingency fees. There's no fee unless we recover money for you.

If we take your case, then we will make your fight our fight and do everything we can to get you the compensation you deserve.
Call us today at 310.570.6410 to get a FREE consultation and to see if you have a case for your injury! Mayberry Law's caring, experienced Palms Los Angeles accident lawyer team serves the following zip codes and more: 90034, 90232, 90064, 90230, 90035, 90067, 90066, 90212, 90056, 90211, 90016, 90025, 90024, 90094, and 90048.
Request a FREE Consultation
Get Started With Your Case
Give us a call and see for yourself if we're the right fit for you. The initial consultation is free.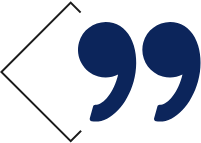 Bill F.
I've used Brent to help me on a few cases. He always tries to do his best for the client. I enjoy working with him, and he's a lot of fun. I think we always got the best result possible because Brent was always willing to go the extra mile for the client. Alan D.
Brent Mayberry is the only lawyer I trust with my family's legal matters. He takes the time to explain the law and legal process. He always has our family's best interest in mind. I know that Brent will do the best for us, and he also goes the extra mile. We always get a decent result, while, at times, Brent has gotten us way more than we expected. He's the only lawyer I will go to. Pete D.
I hired Brent to handle an injury case for my mother. He aggressively pursued it to completion resulting in a good result. I trust Brent to handle my cases in a capable, aggressive way to a good result. Brent gives it all to his client. A good guy to have in your corner.
Request Your Free Consultation Today
We're Ready to Help You Through Your Injury Claim