Westlake PERSONAL INJURY LAWYER
If you are looking for an injury attorney in Westlake, then you have found the right firm for you.
We are Mayberry Law, a personal injury law firm located in Culver City serving Westlake and all surrounding areas in Southern California. We are dedicated to offering legal advice and representation to our clients. To this end, we have four decades of experience with countless personal injury cases.
We offer our legal representation and advice to those clients whose cases we believe in. And, as soon as we take a case, we make your fight ours. Hire us if you are looking for a highly qualified and experienced accident lawyer in Westlake.
Our Practice Areas
This is a small overview of the practice areas that our law firm provides in Westlake. If you need an accident attorney in Westlake for any of these practice areas, do not hesitate to contact us for a free consultation and more information about our services:
Car, motorcycle, and truck accident claims

Pedestrian accident claims

Workplace accident claims

Product liability claims

Wrongful death claims
Car Accidents
Car accidents involve a driver who gets involved in a car crash due to another driver's negligence, often sustaining severe injuries. Our car accident lawyers serving Westlake are highly qualified and have the experience to take care of your car accident claim.
Motorcycle Accidents
Motorcycle accidents are usually more difficult since insurers often regard all motorcyclists as careless and reckless. Nonetheless, our injury lawyers serving Westlake have knowledge of the California legal system and experience with motorcycle accidents and they know how to deal with insurance companies.
Truck Accidents
Our truck accident lawyers in Westlake are experts in personal injury claims where truck drivers have gotten involved in tragic events where a collision with their truck has led to serious physical damages due to someone else's negligent or intentional act.
Workplace Accidents
Our workplace accident lawyers have dealt with many cases of industrial, machinery, and construction accidents where employees fall victim to improper working conditions and sustain severe injuries while they are working.
Slip and Fall
Our slip and fall attorneys in Westlake have worked with many individuals who have sustained injuries from slip and fall accidents on someone else's premises. We have all the necessary legal experience and negotiation skills to help you get the compensation you deserve.
Pedestrian Accidents
Pedestrian accidents involve victims who sustain injuries after an accident involved with a bicycle, or vehicle. Our injury attorneys in Westlake have years of experience dealing with these types of personal injury claims, helping our clients get the compensation they deserve.
Product Liability
Our attorneys will be able to help you if you are pursuing a product liability claim. Product liability accidents happen when you sustain injuries after using a defective product that was sold to you in a hazardous condition.
Wrongful Death
Finally, if you have a wrongful death case, our injury lawyers will be able to assist you with legal representation and advice thanks to their vast knowledge of the law and their experience with wrongful death claims. These claims involve individuals demanding a person who is at fault for a loved one's death.
Should You Hire Mayberry Law to Help You with Your Claim?
Our team, comprised of highly qualified and experienced lawyers, is ready to put their legal experience and knowledge towards helping accident victims in Westlake.
If we take your case, your fight becomes ours. Call us now at 310.570.6410 for a free consultation about your injury claim and more information about the ways we can help you. We serve the following zip codes and more: 91361 and 91362.
Request a FREE Consultation
Get Started With Your Case
Give us a call and see for yourself if we're the right fit for you. The initial consultation is free.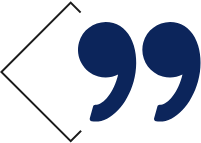 Bill F.
I've used Brent to help me on a few cases. He always tries to do his best for the client. I enjoy working with him, and he's a lot of fun. I think we always got the best result possible because Brent was always willing to go the extra mile for the client. Alan D.
Brent Mayberry is the only lawyer I trust with my family's legal matters. He takes the time to explain the law and legal process. He always has our family's best interest in mind. I know that Brent will do the best for us, and he also goes the extra mile. We always get a decent result, while, at times, Brent has gotten us way more than we expected. He's the only lawyer I will go to. Pete D.
I hired Brent to handle an injury case for my mother. He aggressively pursued it to completion resulting in a good result. I trust Brent to handle my cases in a capable, aggressive way to a good result. Brent gives it all to his client. A good guy to have in your corner.
Request Your Free Consultation Today
We're Ready to Help You Through Your Injury Claim