It is hard to imagine life in southern California without the mobility that comes from driving. Unfortunately, extended commutes are not the only downside to the car-heavy culture – car accidents are all too common.
When it is time to determine liability for a car accident, the odds are that the drivers involved, including their lawyers and insurance companies will rely on negligence to make a case.
What Is Negligence in CA Car Accident?
Negligence is reckless conduct that causes injury to another person. In the case of a car accident, a person can be negligent by doing what they should not have done, such as overspeeding or running a red light.
Similarly, an individual can be negligent by not doing what they should have done, such as not stopping for a pedestrian, not yielding the right of way, or forgetting to put on headlights while driving at night.
Here is another possible negligence scenario…
Ted (the driver) must take care to avoid injuring pedestrians, passengers, and other motorists. If Ted is not reasonably careful and Mark gets injured, Ted and his insurance carrier can be financially liable for Mark's injuries and other losses.
Proving a Driver's Negligence
It doesn't matter how simple and clear-cut your case may seem; you will still need to prove the driver's negligence to receive compensation after a car accident.
Negligence will become a vital factor any time liability for a car accident is in dispute. It all hinges on what you can prove, making the quality of your proof crucial to winning your case.
If you are the plaintiff in a car accident lawsuit, you need to establish the following:
●
The defendant owes you a duty of care
The law requires drivers to obey local traffic laws and drive safely. So, this is a basic fact, and it can't be disputed. But if you are filing a suit against someone other than a driver, you must prove that they owed you a duty of care.
●
The defendant violated the duty of care
To determine whether the defendant was reasonably careful, the law analyzes the driver's conduct against the behavior required of a "reasonable person." If the driver's conduct does not meet how a reasonable driver would have acted under similar cases, the defendant has breached the duty of care. A reasonable driver is expected to:
 

Watch for crossing pedestrians

 

Stop at a red light

 

Follow the vehicle in front at a safe distance
●
The breach of care caused your injury
It is not enough to prove that a driver's negligence caused an injury. You must also show that the defendant's actions directly caused your injuries and property damages.
●
The breach of care caused measurable losses
Car accident victims are often compensated for damages, lost income, pain, and car damage. If there are no provable damages, the plaintiff won't be compensated. For example, if Mark doesn't suffer any physical damage, car damage, or income loss because of the accident, he cannot obtain compensation from Ted.
If you are the plaintiff, it is necessary to keep full and detailed records of all injuries, medical costs, and property damage.
Los Angeles, CA Area Car Accident Cases
Many car accident claims result from a rear-end collision or when two cars "trade paint." However, not every case originates from a fender bender. Different concerns arise when a car accident involves a passenger, when a pedestrian is injured, or when the accident is due to a vehicle defect.
Airbag and Car Accidents
No doubt, many airbags save lives and avert various car accident injuries, but they can also injure drivers and passengers. A defective airbag can give rise to a personal injury suit.
To win this case, you and your attorney must prove that some part of the airbag malfunctioned when it left the manufacturer, or the manufacturers produced the airbag in a manner that made it unreasonably unsafe.
Remember this: the fact that you were injured due to the airbag's deployment — or inability to deploy — does not imply that someone is automatically liable. However, the potential defendants in this case are:
 

The airbag manufacturer

 

The car manufacturer

 

Those who inspected, repaired or replaced the airbag after purchase
L.A. Area Car Accidents Caused By Phone Use
California VC, Section 23123 states that a person shall not drive a motor vehicle while using a wireless phone unless that device is specially designed to allow hands-free listening and talking. These violations carry a base fine of $20.00 for a first violation and $50 for repeat violations.
However, you may be liable for a car accident if you use a cell phone while driving. The plaintiff just needs to prove that the defendant caused the accident by using a cell phone just before or during the collision. 
In some cases, injured plaintiffs can also contribute to the crash if they were using a phone while driving.
Cases of negligent driving caused by phone use include:
     

Driving with only one hand on the steering wheel

     

Taking eyes off the road to send a text message.

     

Being distracted by a discussion on the phone even while on a "hands-free" device.
 Car Accidents with Pedestrians
Pedestrians are particularly vulnerable to accidents, which is why drivers must yield to people crossing the paths of cars or streets. When an over speeding driver hits a pedestrian, it is no surprise that fatal injuries can result. But a motorist can severely injure a pedestrian while driving at a low speed.
The biggest question is: Who was at fault?
As with any other traffic accident, a person who fails to use reasonable care under the circumstances may be liable. Although drivers take responsibility for accidents of this kind, pedestrians can still be responsible under a law called "contributory negligence."
Also, both the pedestrian and motorist can be at fault in the same accident scenario. For instance, the pedestrian may be crossing a road illegally while the driver is traveling at a speed that's more than the legal speed limit.
California follows a pure contributory negligence rule. What this means is, if the pedestrian has a slight fault in the accident, they cannot recover damages from the driver and his insurance company in court.
 Los Angeles Passenger Car Accident Claims
In some car accident cases, passengers can sustain similar injuries as with the driver. Other times, passengers suffer more fatal injuries than the driver.
Depending on who caused the underlying car accident, as a first step, you can file a suit against these liability insurance policies:
     

The policy of the driver of the car or owner of the vehicle you were riding in

     

The policy of the car driver or owner of another vehicle involved in the accident.
You can also make different claims. For instance, if Ted's liability policy does not give enough coverage for your injuries, you may need to file a claim under the policy of Dan for the rest of your claim (that's if both Ted and Dan played a role in causing the accident). In this case, Ted is the first driver while Dan is the other driver.
I was injured in the L.A. Area. Now what?
A car accident, even just a fender bender, is an unfortunate event.
If you are involved in a car accident, there are certain things you can do to protect yourself and any claim you choose to make.
●
Seek Help
As with any accident, the first step is to seek the initial medical care that you need. We recommend the following steps:
   

Call 911 if anyone needs emergent medical care

   

Get to a safe place
If no one requires immediate medical care, the next step is to get to a safe place. You'll need to get additional information related to the accident from everyone involved in the wreck, and it's easiest to do this from a side street, parking lot, or somewhere away from moving traffic.
NOTE: If the other party leaves the accident scene, call 911 immediately after getting away from the danger of moving traffic. This is important as it will create an accident report of the wreck.
●
Gather personal and insurance information
Once you are safely away from moving traffic, gather the following information from the other driver:
     

Insurance information

     

Name and contact details of the other driver

     

Description of the vehicle, including make and model

     

Physical description of the other driver.

     

Location of accident
●
Collect potential evidence
Use your phone to take pictures of the car to ensure you capture the damage to the car's interior and exterior. If possible, take photos of the accident scene from multiple vantage points.
●
Seek necessary non-emergent medical care
After dealing with the situation at hand, seek medical care for any lingering aches and pains.
●
Inform your insurer and begin the claims process
You may want to notify your insurance carrier while you're at the scene. That way, they can tell you what they will need to process your claim.
In California, you have a limited amount within which you can file a claim. After that period elapses, you may not be able to get legal recourse. To avoid missing this period, we recommend reaching out to legal counsel immediately regarding your car accident.
Getting Help with a Car Accident Case
In a few situations, it might make sense to file a car accident claim yourself. However, having a lawyer on your side is vital to getting the best outcome. A free consultation with a Mayberry Law attorney can help you determine how to proceed and what legal steps to take.
Why Work with Us?
Our priorities are simple: win your case while making your experience as smooth and efficient as possible. And again, we only receive attorney fees if you win your case.
To achieve these goals, Mayberry Law brings together over four decades of diverse legal experience and skills to successfully navigate the complicated California legal system. Beyond this, our dedication to you as an individual will alleviate the added stress of handling legal matters during this trying time.
Open communication is vital when working together. Starting with the initial free consultation, you will work directly with our legal team. Our legal team is always available to address your concerns and keep you informed at every stage of your case. These open lines of communication make sure you feel informed and empowered throughout the entire process.
Learn more about how we can help you with a car accident claim.
Call us at 310-570-6410 for a free consultation.
Request a FREE Consultation
California Areas Served for Car Accidents
Mayberry Law will consider any disability claim case within greater California, including the following Greater Los Angeles suburbs like Culver City, Santa Monica, West Hollywood and Monterey Park, and nearby cities and towns.
L.A., CA SUBURBS SERVED
Anaheim

Corona

Long Beach

Santa Ana

Riverside

Orange

Santa Clarita

Glendale

Huntington Beach

Rancho Cucamonga

Garden Grove

Pasadena

Fullerton

Simi Valley

Burbank

Murrieta

Temecula

Costa Mesa

Downey

Buenaventura City (Ventura)

West Covina

Alhambra

Chino

Santa Monica

Indio

Wesminster

Lake Forest

Chino Hills

Buena Park

Lakewood

Tustin

Bellflower
L.A., CA SUBURBS SERVED (Continued)
Culver City

West Hollywood

Monterey Park

Upland

Redlands

Camarillo

Yorba Linda

Rancho Palos Verdes

Moorpark

Manhattan Beach

Lawndale

Calabasas

Ojai

Lomita

Hermosa Beach

Carpinteria

Palos Verdes Estates

Malibu
NEARBY CITIES & TOWNS SERVED
El Segundo, CA

Beverly Hills, CA

Redondo Beach, CA

Torrance, CA

San Clemente, CA

Agoura Hills, CA

Mission Viejo, CA

Newport Beach, CA

Thousand Oaks, CA

Irvine, CA



Get Started With Your Case
Give us a call and see for yourself if we're the right fit for you. The initial consultation is free.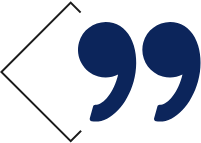 Bill F.
I've used Brent to help me on a few cases. He always tries to do his best for the client. I enjoy working with him, and he's a lot of fun. I think we always got the best result possible because Brent was always willing to go the extra mile for the client. Alan D.
Brent Mayberry is the only lawyer I trust with my family's legal matters. He takes the time to explain the law and legal process. He always has our family's best interest in mind. I know that Brent will do the best for us, and he also goes the extra mile. We always get a decent result, while, at times, Brent has gotten us way more than we expected. He's the only lawyer I will go to. Pete D.
I hired Brent to handle an injury case for my mother. He aggressively pursued it to completion resulting in a good result. I trust Brent to handle my cases in a capable, aggressive way to a good result. Brent gives it all to his client. A good guy to have in your corner.
Request Your Free Consultation Today
We're Ready to Help You Through Your Injury Claim