Grief is one of the toughest feelings to deal with. Losing a loved one is hard, especially when the death is unexpected. Asides from the emotional pain and burden of moving on, there are also financial repercussions.
The financial consequences of unexpected death are felt more when the deceased have dependents or loved ones. The family loses not just a loved one but also an extra source of income. Even more than that, they also take on some additional financial obligations such as funeral costs.
I've Lost a Loved One, Now What?
The first few months after the death of a loved one is usually spent in deep mourning and grief. Then the new responsibility of settling the deceased's estate and making critical financial decisions takes away the attention of the aggrieved. But when the dust settles, and you are certain that you want to pursue legal action for what you consider a wrongful death, what do you do?
You'll Have Many Questions
What is wrongful death? How is it determined? Does the death of your loved one fall under this umbrella? However, if you don't get the answers you need, there are people to help you.
The competent lawyers at Mayberry Law will help you understand what wrongful death is. During your consultation, Mayberry lawyers will help you determine if the death of your loved one was a result of negligence.
What is Wrongful Death?
Wrongful death is a lawsuit against an individual who can be held responsible for a death. The suit is brought in a civil action, typically by close family members. Intentional death can also be counted as wrongful death outside of any other criminal charges the perpetrator may face. There are different categories of wrongful death, but some of the common ones include:
Medical Malpractice
Medical malpractice is one of the common causes of wrongful death. In this case, the negligence of a medical provider (doctor or nurse) led to the death of a loved one. It is also easy to prove wrongful death by medical malpractice.
Workplace Accidents
Accidents at the workplace are common, especially if you work in places with many safety signs. People still get hurt even with these signs, and when that happens, they usually get a compensation allowance. But if their injury ends up being the cause or significant contributor to their death, the close relatives of the deceased can file a wrongful death claim.
Vehicle Accidents
Some vehicle accidents that lead to death could be a result of a second party's negligence. It could also be due to a malfunction or system error. In cases like this, the bereaved family can make a wrongful death claim.
Drowning Accidents/ Boating Accidents
Drowning or boating accidents leading to death can fall under the umbrella of wrongful death. But for that to happen, the accident and subsequent death have to result from a business or an individual's negligence. For instance, the boating company where the deceased hired a boat, which led to a boating accident, can be held liable for the accident.
Premise Liability Accidents
A premise liability accident occurs when property owners don't keep their premises hazard-free. A good example of a premise liability accident is a slip and fall from a wet floor without warning. If the accident leads to death, the bereaved can file a wrongful death lawsuit against the property owners.
Filing a Wrongful Death Case
It isn't always easy to prove wrongful death, especially if you take a while to file the suit after the incident. But this doesn't mean that you won't get justice for your loved one. It just means that you would need to have patience and an iron-clad case. Proving wrongful death depends on your ability to show that:
● The party at fault was responsible for the safety of the deceased party.
● The party at fault neglected that duty
● There is a clear link between the negligence of duty and the deceased's death
● It is more complicated to prove wrongful death, but these questions can make it easier for your attorney to make a case.
What Kind of Damages Can I Claim for Wrongful Death?
When a loved one passes away, it takes a tremendous emotional toll on family members and causes severe financial difficulty. Laws in California provide the means to reduce that financial hardship when an individual or entity is legally responsible for causing the death.
● Family members could seek damages for the following:
● Loss of extra income, especially if the deceased was the breadwinner of the home
● Pain and suffering the deceased suffered before death
● Cost of medical bills for the deceased
● Burial costs
● Loss of care and companionship
Who Receives Damages in a Wrongful Death Case?
To determine the type of damages that will be awarded in a wrongful death claim, a court will examine the factors surrounding the deceased and his or her relationships with the surviving family members.
Usually, wrongful death damages can be given to:
● Spouses
The surviving spouse typically has a claim for the lost companionship that emerged from the deceased's passing and emotional trauma arising out of the death.
● Children
Minor children can also receive damages for the lost comfort and support following the death of their parents.
● Parents
Parents of a minor child who have died (but normally not parents of grown-up children) can also collect damages for their emotional ordeal and the lost connection with the child.
Why Use Mayberry Law?
At Mayberry Law Office, what we care about is getting justice and compensation for you. And that is why we only charge our clients after we have won their case.
When you use our legal services, you are putting four decades of excellent legal service experience behind you. But most importantly, you will be working with people who are humane, considerate, and transparent.
Do I Have a Case?
When you lose someone you love, your first thoughts will not be of legal recourse. When you do consider a lawsuit, it can be difficult to determine if your loved one's wrongful death is eligible for compensation. The legal team at Mayberry Law will be able to efficiently assess this in your initial consultation, and guide you through next steps, but here are some things to consider:
Many circumstances can lead to a wrongful death, some of the most common situations include:
Vehicular accidents, including automobiles and airplanes
Occupational exposure to hazardous conditions
Medical malpractice resulting in death
Death during a supervised activity
Criminal activity
There are a variety of damages available, including:
Pain and suffering caused to the deceased before death
Medical bills incurred by the deceased before death
Funeral and burial costs
Loss of love, care, support, and guidance the deceased would have provided
Loss of income from the deceased
Loss of inheritance from the deceased
Why Work with Us?
Our priorities are simple: win your case while making your experience as smooth and efficient as possible. And again, we only receive attorney fees if you win your case.
To achieve these goals, Mayberry Law brings together over four decades of diverse legal experience and the knowledge and skills to successfully navigate the complicated California legal system. This experience in the legal field helps ensure your case is handled with great care. Beyond this, our dedication to you as an individual will alleviate the added stress of handling legal matters during this trying time.
Open communication is key when working together. Beginning with the initial free consultation of your case, you will work directly with our legal team; they will be available to answer your questions every step of the way. In addition to being there to address your concerns, we will keep you informed at every stage of your case. These open lines of communication make sure you, our client, feel informed and empowered throughout the entire process.
Still not sure? Call us at 310-570-6410 for a free consultation.
Request a FREE Consultation
Get Started With Your Case
Give us a call and see for yourself if we're the right fit for you. The initial consultation is free.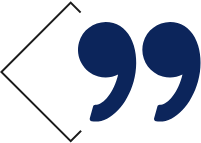 Bill F.
I've used Brent to help me on a few cases. He always tries to do his best for the client. I enjoy working with him, and he's a lot of fun. I think we always got the best result possible because Brent was always willing to go the extra mile for the client. Alan D.
Brent Mayberry is the only lawyer I trust with my family's legal matters. He takes the time to explain the law and legal process. He always has our family's best interest in mind. I know that Brent will do the best for us, and he also goes the extra mile. We always get a decent result, while, at times, Brent has gotten us way more than we expected. He's the only lawyer I will go to. Pete D.
I hired Brent to handle an injury case for my mother. He aggressively pursued it to completion resulting in a good result. I trust Brent to handle my cases in a capable, aggressive way to a good result. Brent gives it all to his client. A good guy to have in your corner.
Request Your Free Consultation Today
We're Ready to Help You Through Your Injury Claim