Falls resulting in serious injury are all too common. Unfortunately, it is also common for individuals to be undercompensated for these accidents, when compensated at all. If you have been injured from a slip and fall it's best to contact an attorney with experience representing slip and fall victims. Contact Mayberry Law for a free consultation and advice on next steps.
Do I Have a Case?
To successfully sue for a slip and fall case you have to prove a few important things, two key factors are detailed below.
Damages
In short, if you've been hurt there are damages. In fact, your damages may go well beyond the physical injury and could include things like time away from work and pain and suffering that have resulted. It's best to document all medical expenses associated with the accident. Whenever possible, also keep receipts or make note of any out-of-pocket expenses related to the accident or time missed at work.
Liability
Determining liability can be difficult and this is one of the biggest reasons to contact an attorney for help bringing a lawsuit. The first question is who is in control of the premise where you were injured. From there, the question is whether that individual, company or government entity breached a duty to keep the premise safe. Defense attorneys and insurance companies will often claim that you were partially or fully at fault. Again, it is best to contact an attorney to help you address this issue.
What Do I Do After an Accident?
For the reasons listed above it can be helpful to get contact information from any possible witnesses. It's also best practice to note cameras that might have captured the accident and take photos of them so your attorney can request the recordings. Further, document as much as including expenses, and any employees you've spoken to about the accident. That being said, it's understandable that your first concern is not with gathering evidence or proving liability. You've been hurt and the priority is getting the medical help you need. Contact us and we can assist you in building a strong case so you can reach a fair settlement or verdict.
Call us at 310-570-6410 for a free consultation.
Request a FREE Consultation
Get Started With Your Case
Give us a call and see for yourself if we're the right fit for you. The initial consultation is free.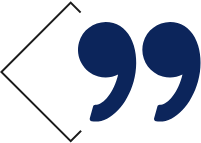 Bill F.
I've used Brent to help me on a few cases. He always tries to do his best for the client. I enjoy working with him, and he's a lot of fun. I think we always got the best result possible because Brent was always willing to go the extra mile for the client. Alan D.
Brent Mayberry is the only lawyer I trust with my family's legal matters. He takes the time to explain the law and legal process. He always has our family's best interest in mind. I know that Brent will do the best for us, and he also goes the extra mile. We always get a decent result, while, at times, Brent has gotten us way more than we expected. He's the only lawyer I will go to. Pete D.
I hired Brent to handle an injury case for my mother. He aggressively pursued it to completion resulting in a good result. I trust Brent to handle my cases in a capable, aggressive way to a good result. Brent gives it all to his client. A good guy to have in your corner.
Request Your Free Consultation Today
We're Ready to Help You Through Your Injury Claim