Get Started With Your Case
Give us a call and see for yourself if we're the right fit for you. The initial consultation is free.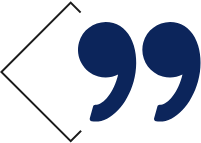 Bill F.
I've used Brent to help me on a few cases. He always tries to do his best for the client. I enjoy working with him, and he's a lot of fun. I think we always got the best result possible because Brent was always willing to go the extra mile for the client. Alan D.
Brent Mayberry is the only lawyer I trust with my family's legal matters. He takes the time to explain the law and legal process. He always has our family's best interest in mind. I know that Brent will do the best for us, and he also goes the extra mile. We always get a decent result, while, at times, Brent has gotten us way more than we expected. He's the only lawyer I will go to. Pete D.
I hired Brent to handle an injury case for my mother. He aggressively pursued it to completion resulting in a good result. I trust Brent to handle my cases in a capable, aggressive way to a good result. Brent gives it all to his client. A good guy to have in your corner.
Request Your Free Consultation Today
We're Ready to Help You Through Your Injury Claim