It's hard to imagine life in southern California without the mobility that comes from driving. Unfortunately, extended commutes are not the only downside to the car heavy culture – car accidents pose a danger to pedestrians. If you've been hit by a car, there are a few things to consider. Insurance companies will often pressure you to settle quickly for a low value before you're represented. We recommend you start with this list and reach out to an attorney before accepting any settlement offers.
I Was Injured in a Car Accident, Now What?
As with any accident, the most important step to take immediately afterward is to care for yourself. Seek the initial medical care that you need, and make sure to document the process when possible. If you've found yourself in an accident, we recommend the following steps:
Call 911 if anyone is in need of emergent medical care.
Get to a safe place. If no one is in need of immediate medical care, the next step is to get to a safe place. You'll need to get additional information related to the accident.
NOTE: If the other party leaves the scene of the accident call 911 immediately after getting away from the danger of moving traffic. This is important as it will create an accident report of the wreck.
Exchange information with the driver. Once you are away from moving traffic gather the following information from the driver:

Insurance information
Name and contact information of the other driver
Description of the vehicle
Physical description of the other driver
Photograph the Vehicle and Scene

Use your phone to take pictures of any injury or damage resulting from the accident.
If possible, take photos of the accident scene from multiple vantage points.
Seek any other necessary medical care. After dealing with the situation at hand seek any necessary medical care necessary for lingering aches and pains.
In the state of California there is a limited amount of time allowed within which you can file a claim, after that period you may not be able to obtain legal recourse. To avoid missing this period we recommend reaching out to legal counsel immediately regarding your motorcycle accident.
A free consultation with a member of the Mayberry Law team who has experience in accident law can help you determine how to proceed, and what legal steps should be taken.
Why Work with Us?
Our priorities are simple: win your case while making the experience as smooth and efficient as possible for you. And again, we only receive attorney fees if you win your case.
To achieve these goals, Mayberry Law brings together over four decades of diverse legal experience and the knowledge and skills to successfully navigate the complicated California legal system. This experience in the legal field ensures your case is handled with great care. Beyond this, our dedication to you as an individual will alleviate the added stress of handling legal matters during this trying time.
Open communication is key when working together. Beginning with the initial free consultation of your case, you will work directly with our legal team; they will be available to answer your questions every step of the way. In addition to being there to address your concerns, we will keep you informed at every stage of your case. These open lines of communication make sure you, our client, feel informed and empowered throughout the entire process.
Call us at 310-570-6410 for a free consultation.
Request a FREE Consultation
Get Started With Your Case
Give us a call and see for yourself if we're the right fit for you. The initial consultation is free.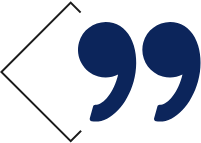 Bill F.
I've used Brent to help me on a few cases. He always tries to do his best for the client. I enjoy working with him, and he's a lot of fun. I think we always got the best result possible because Brent was always willing to go the extra mile for the client. Alan D.
Brent Mayberry is the only lawyer I trust with my family's legal matters. He takes the time to explain the law and legal process. He always has our family's best interest in mind. I know that Brent will do the best for us, and he also goes the extra mile. We always get a decent result, while, at times, Brent has gotten us way more than we expected. He's the only lawyer I will go to. Pete D.
I hired Brent to handle an injury case for my mother. He aggressively pursued it to completion resulting in a good result. I trust Brent to handle my cases in a capable, aggressive way to a good result. Brent gives it all to his client. A good guy to have in your corner.
Request Your Free Consultation Today
We're Ready to Help You Through Your Injury Claim