California is one state that does have it all — gorgeous weather, smooth roads, and tons of space for biking. But a quintessential California ride on a colorful day can take a fatal and deadly turn.
Following an accident, injured bikers often go through an uphill battle. Insurance companies will try to pin some (if not all) of the blame on the biker in an attempt to reduce their liabilities or push back against claims and lawsuits.
If this is the case, injured motorcyclists may not receive enough money to pay their medical expenses, fix their bikes, and live through the ordeal.
This is completely unfair and unjust! If you have been injured in a motorcycle accident, reach out to an attorney before accepting any settlement offers.
The motorcycle accident lawyers of Mayberry Law will review your case, help you determine how to proceed, and get you the compensation you deserve!
Call 310-570-6410 Now For A Free Legal Consultation
Causes of Motorcycle Accident
Like most accidents, motorcycle accidents can be caused by varying conditions. Some may be negligence on the part of the rider; others may be caused by motorists who fail to detect and recognize motorcycles in traffic.
Determining the cause of a motorcycle accident is the first step toward getting a financial settlement in California. And since California is considered a fault state, the at-fault party will be responsible for the resulting losses. Here is how to tell if you're eligible to file a claim for compensation
●
Driver
A driver can cause an accident by overspeeding, texting while driving, breaking roadway rules, driving while drunk, or ignoring a motorcyclist's right-of-way. If the negligent driver crashed into your motorcycle, you could claim compensation for your damages.
●
Roadway
Motorcycle accidents are not only caused by negligent motorists. A motorcycle accident can occur as a result of poor roadway design or lack of maintenance.
A pothole, missing traffic signs, unsafe highway ramp, rubble, or other roadway defects can create unsafe conditions that make an accident unavoidable. You can hold the state or contractors accountable for creating a dangerous roadway.
Without professional representation to help you navigate the complicated California legal system, you may lose out on the money that you deserve.
Moreover, insurance companies have teams of assertive lawyers standing by to deny a claim because an unrepresented claimant has no means to seek resolution in court.
Don't fret!
Insurance companies are less likely to deny a valid claim when a lawyer is involved. Our lawyers have a wealth of experience dealing with the strategies insurance companies use to make claimants settle for less. With your hospital bills and lost income piling up, we will work to protect your rights and negotiate for a fair outcome on your behalf.
Common Motorcycle Accident Injuries
Motorcycling is fun and exciting. Sadly, this fun activity also comes with substantial safety risks that may result in life-threatening injuries such as:
 

Brain damage

 

Severe head trauma

 

Loss of limbs

 

Bone fractures

 

Neck injuries

 

Disfigurement

 

Spinal cord injuries

 

Paralysis

 

Death
Contact an attorney immediately if you've faced any type of injury. A lawyer will help build your case and put together a strong argument to defend your innocence and ascertain fault.
Call Us Now For a Free Consultation
Motorcycle Accident Statute of Limitations in California
A "statute of limitations" is a state law that sets a limit on the time a plaintiff has to file a claim for recovery against some type of injury or loss.
The California Code of Civil Procedure section 335.1 sets a two-year deadline for filing personal injury suits against private party (nongovernmental) motorists.
But if the rider dies due to the accident and their family files a wrongful death claim against the at-fault driver, the two-year time limit starts on the day the rider dies.
If you want to file a claim over damage to your vehicle, California Code of Civil Procedure section 338 gives you three years to file against the at-fault driver.
For accidents caused by defective vehicles, the California Code of Civil Procedure section 312 gives you two years to file a product liability case against the manufacturers of the defective motorcycles.
If you find the state responsible for the accident—either directly or indirectly—you need to file an administrative claim using the government forms between six months and one year from the date of the injury.
Call Us Now For A Free Consultation
Motorcycle Accident while Lane Splitting
Lane splitting, also called lane sharing, simply means motorcycling between traffic lanes that are either moving slowly or stopped.
Although lane splitting can help reduce traffic congestion, save time, and help prevent rear-end collisions, it can be dangerous.
If you get into a motorcycle accident while lane splitting safely, you may not bear any fault. However, if the defendant can prove that you were lane splitting at a dangerous speed, you may be liable for the resultant accident. In this case, you would get less compensation than you normally would have.
Liability in claims involving lane splitting is not clear-cut. Every case requires extensive analysis to determine fault. An experienced lawyer can help determine your rights after a motorcycle accident.
Call Us Now For A Free Consultation
What to Do After a Motorcycle Accident in California
What you do after a motorcycle accident can either help or hurt your motorcycle accident injury case. However, the first step is to seek help and document the process if possible. Here is what you need to do after a motorcycle accident:
●
Move to safety
If you can, move to a safe place or close to the scene of the accident. It would be best if you stayed close to get additional information from everyone involved in the accident. You can do this from a side street or away from moving traffic.
●
Call 911
Report the motorcycle accident and request an ambulance, if needed.
●
Exchange information
Get the information of the other driver. This includes contact information, vehicle model, and the name of the insurance company. Do not admit fault for the accident and if the other party leaves the scene of the accident, report it immediately.
●
Take pictures
Take pictures of the crash scene and your wrecked motorcycle, if possible.
●
Go to the hospital
As soon as you're cleared to leave, go to a hospital for a check-up.
Contact the insurance company. Report the crash to the insurance company of the at-fault party. File a report immediately– preferably within 24 hours of the accident.
●
Hire an attorney
An insurance claims adjuster may try to persuade you to accept a lowball settlement offer. Hiring a lawyer from the outset will help you understand your rights. So, before you get too far along in the lawsuit process, contact Mayberry for a review.
Why Choose Mayberry Law?
Let's face it, after a motorcycle accident, you may not be in good health and shape to deal with insurance companies. That's where we come in. We will take the legal ordeal off your shoulders while you focus on your recovery.
     

We commit to getting deserved compensation for every client.

     

We put our lawyers to work so victims who suffer due to acts of negligence do not have to struggle to muddle through.

     

Mayberry Law brings together over four decades of diverse legal experience across multiple areas of law, including motorcycle accidents.

     

We keep every client informed at every stage of their case and address concerns as they arise.

     

We accept motorcycle accident cases on a contingency fee basis. Clients don't get to pay if we do not win.
Our successful track record in winning cases speaks for itself. Here are a few claims we have won for our clients.
Call Mayberry Law today to learn how we can help you after a fatal motorcycle accident.
Request a FREE Consultation
Get Started With Your Case
Give us a call and see for yourself if we're the right fit for you. The initial consultation is free.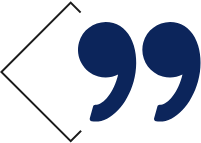 Bill F.
I've used Brent to help me on a few cases. He always tries to do his best for the client. I enjoy working with him, and he's a lot of fun. I think we always got the best result possible because Brent was always willing to go the extra mile for the client. Alan D.
Brent Mayberry is the only lawyer I trust with my family's legal matters. He takes the time to explain the law and legal process. He always has our family's best interest in mind. I know that Brent will do the best for us, and he also goes the extra mile. We always get a decent result, while, at times, Brent has gotten us way more than we expected. He's the only lawyer I will go to. Pete D.
I hired Brent to handle an injury case for my mother. He aggressively pursued it to completion resulting in a good result. I trust Brent to handle my cases in a capable, aggressive way to a good result. Brent gives it all to his client. A good guy to have in your corner.
Request Your Free Consultation Today
We're Ready to Help You Through Your Injury Claim